Dabawallahs

To check the prices or place an order, click on any image or here.
---
Every morning, the partners of hundreds of thousands of workers in Bombay prepare lunch boxes for other workers, knowing that their man will get one from somebody else.
The Dabawallahs of the Nutan Mumbai Tiffin Box Suppliers Charity Trust make sure all these lunches are delivered in time.
The company keeps no records since it is run by illiterates; however, with only one faulty delivery in 16 million their performance and reliability rank ahead of most (if not all) software developers.
---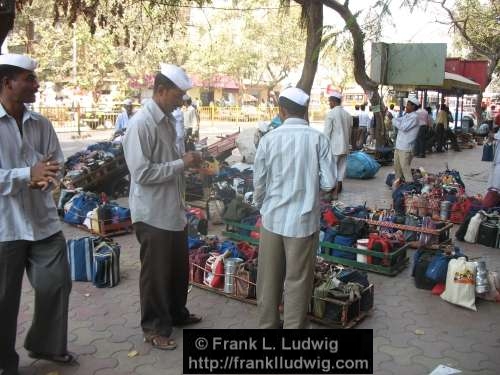 Dabawallahs 1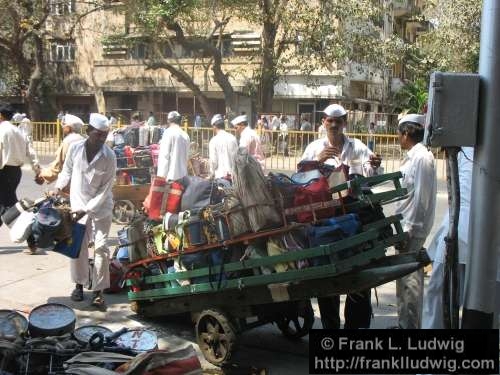 Dabawallahs 2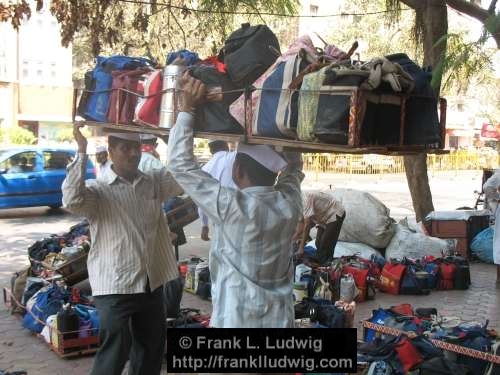 Dabawallahs 3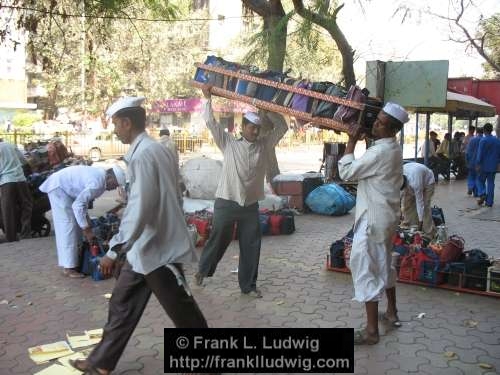 Dabawallahs 4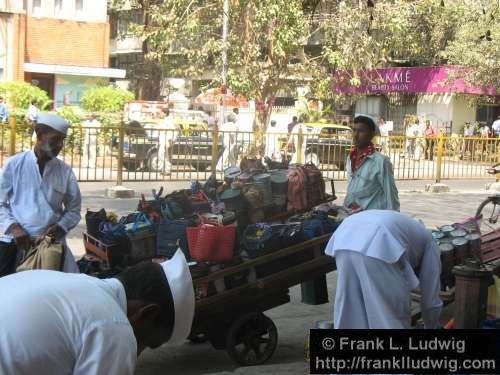 Dabawallahs 5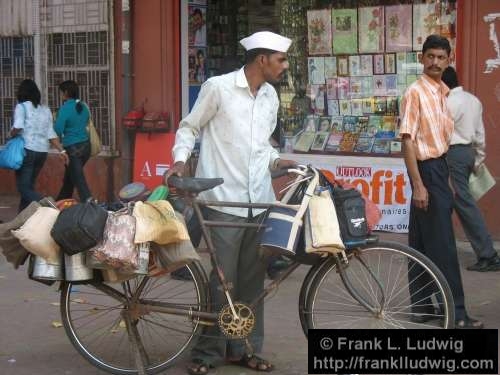 Dabawallahs 6
---
© Frank L. Ludwig
---
BACK TO BOMBAY PHOTOGRAPHS